About Our Services
WOW Service Mentor provides in-house service training and mentoring for an entire team of staff and managers. Whether for staff training, customer loyalty program or for a special event, an initial assessment and consultation allows WOW to provide a tailored approach to the service need. Programs with a core structure are provided at a package price; unique requests and special events are charged at a flat fee. All materials are protected with copyright, so as to guarantee the exclusivity and confidentiality of the client's program for WOW and the client.
we work with you and your team so you can provide a wow every time.
WOW programs include:
Seasonal "kick-off" staff training & troubleshooting program (provides a quick and efficient method for ensuring short term staff are confident and prepared)


Complete Service Culture program (provides a full "ground-up" program that incorporates the client's mission & values into a service program, ensuring all employees can buy into the company vision)


Single session motivational seminars (e.g.a snapshot to jump-start the client's staff, or an informational session for a community or industry group)


Customer Loyalty Program (designing a unique approach to reward and further "wow" the best customers at a business – everything from formatting a system to designing events or newsletters can be provided by WOW)


Social Media Presence (defining the best solution for each client in addressing how to engage with their customers in the world of social media)


WOW Service Mentor can also provide expertise on the following areas:
low-cost and innovative marketing ideas to increase exposure
merchandising planning and traffic flow for retail space
inventory buying strategies for small business
product mix development for specialty retail environments
website set-up and maintenance for small businesses
recruiting process innovations for small business


Okanagan (Kelowna, Vernon and Penticton) Vancouver and Calgary
Mentoring vs Consulting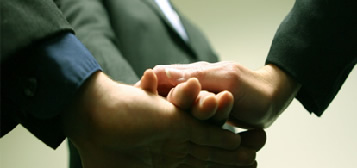 What is the difference between a mentor and a consultant, you ask?
Well, a mentor is on your side, working with you and your ideas to ensure your success. Where a consultant may work more from their own agenda, a mentor is working to set you up so that you can take best advantage of every opportunity.
WOW Service Mentor is about working one-on-one, with you and every member of your team. Success comes from both the top down and the bottom up. When everyone is keen and able to contribute, then delivering WOWs becomes second nature.
Every client receives full attention when they work with WOW Service Mentor, and each program is tailored to the company and environment. Confidentiality is of paramount importance, to ensure every client's trust. The only thing shared with everyone is enthusiam!